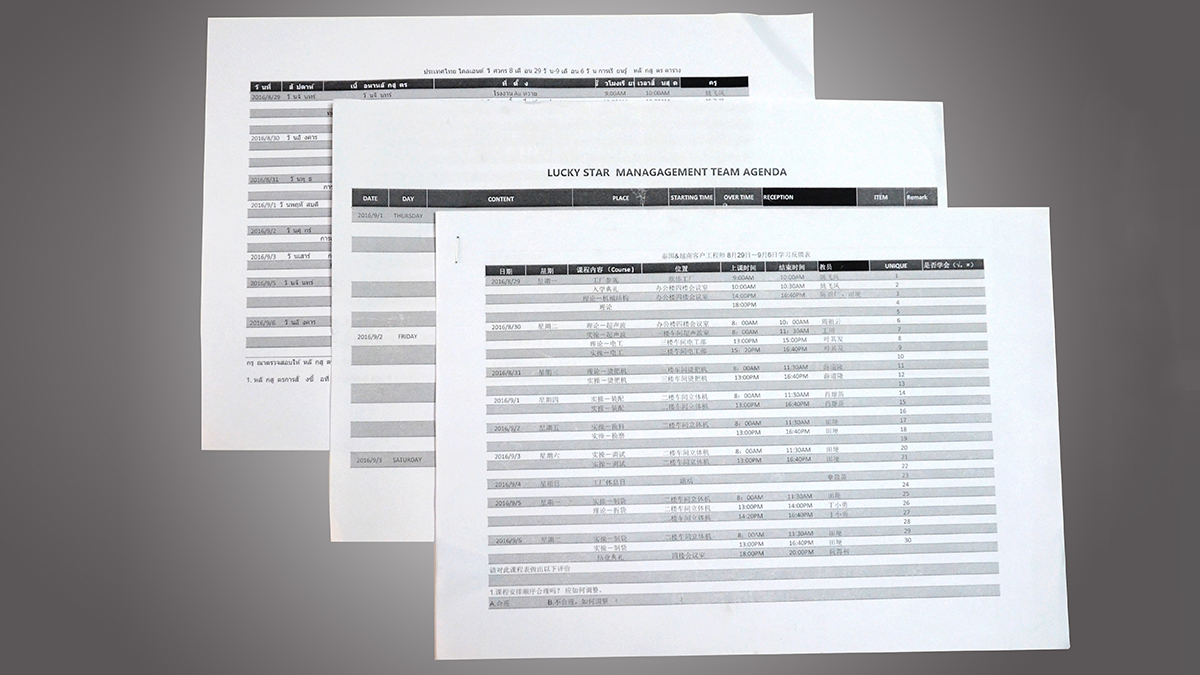 The seven-day course began~The chart is our curriculum.
Thai, Vietnamese, isn't it very high-end feeling?
Visits


August 29, Wenzhou Allwell Machinery Share Co., Ltd non-woven bag-making talent training school opened the first phase of the opening ceremony of the college students from Thailand, Vietnam, China.
Grand opening ceremony , Trainer, Trainee, Tutor ice-breaking speech, the significance of training is to communicate with each other, enhance each other, the future we have to work together.

Quietly research and development of equipment General Engineer Mr. Cheng, there are passion to share the side, exquisite and advanced mechanical structure of Leader Machine - One Time Fomring Non Woven Box Bag Making Machine, with full of pride!


Although we still have communication barriers in the language, it can not stop our enthusiasm of learning in order to solve customer questions,teach them to operate, our trainers make every effort.
There are our tutors to solve the language problems for our trainees, continuing to work overtime translation lesson plans, now is 12:00, we still full of energy.

Cooperation, not just to buy equipment, but to the common social responsibility, life dream.

Graduation, also means the beginning of the work, each beginning represents we have future.
7 days, together for 7 days, 7 days to our future cooperation and explore more long. We are already sincere friends, in the future, we will hand in hand advance together.
Teachers are not only discuss about how to teach trainees to operate, also how to make ourselves improve rapidly so that our equipment can be more intelligent, without complex operation. We are always thinking about the rapid resolution of customer pain points.
Start non woven bag making, Allwell would be your best choose forever~