Zipper Bag Making Solution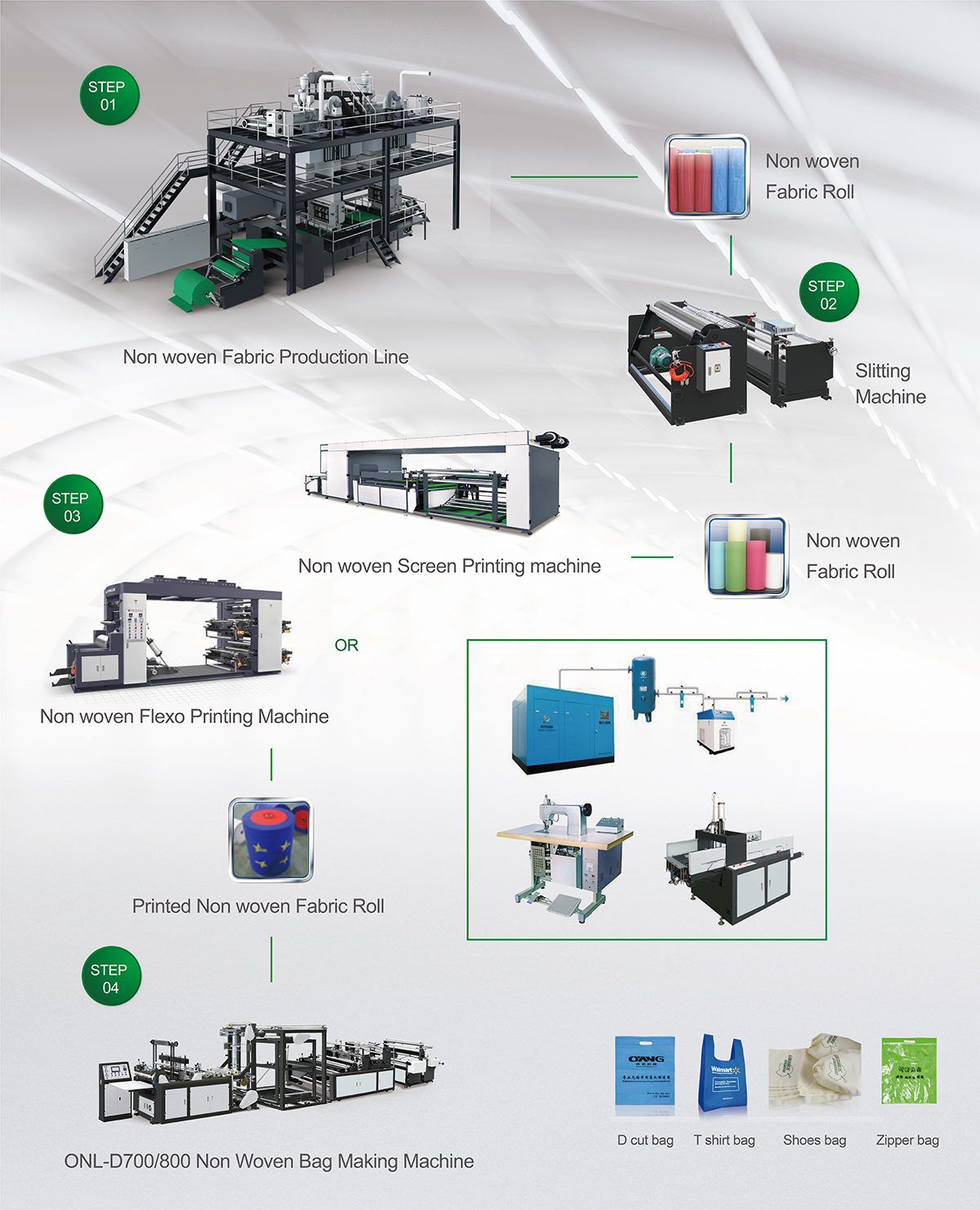 Bag Specification:
This solution can make non woven d cut bag automatically, can three different type bag such as Nonwoven Zipper bag, D cut bag, Drawstring bag, T-shirt bag, with different specification and various printing effect. Such as screen printing, flexo printing, offset printing, etc.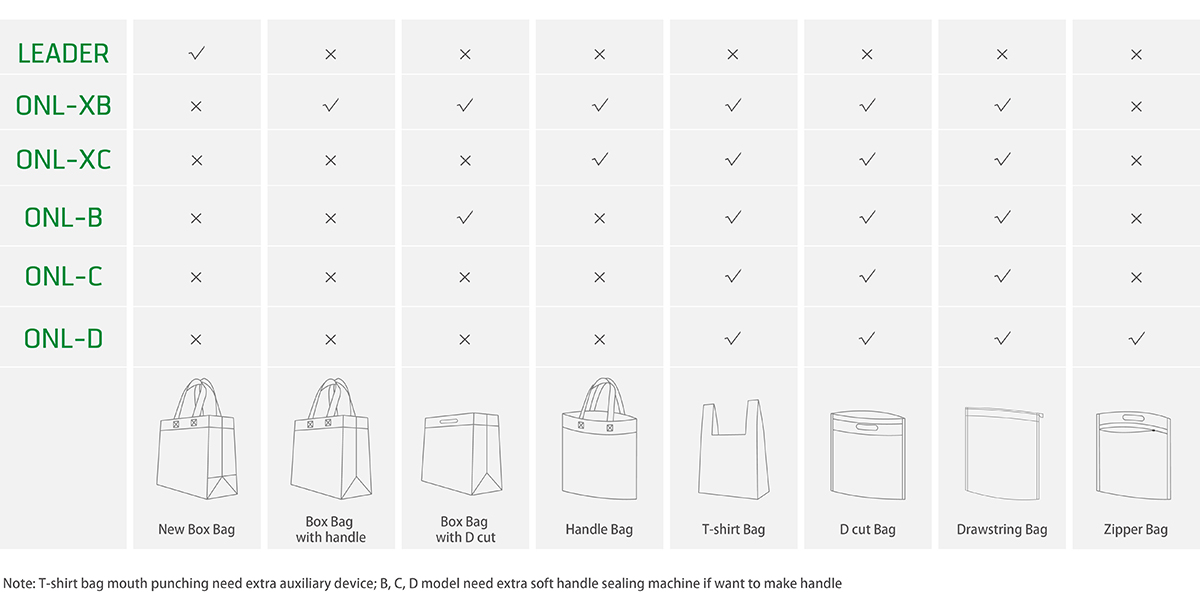 Note: T-shirt bag mouth punching need extra auxiliary; B,C,D model need extra soft handle sealing machine if want to make handle separately.
Bag size depend on the M4. ONL-D700/800 Non Woven Zipper Bag Making Machine. The max height is 580/680mm. The standard bag size as follow: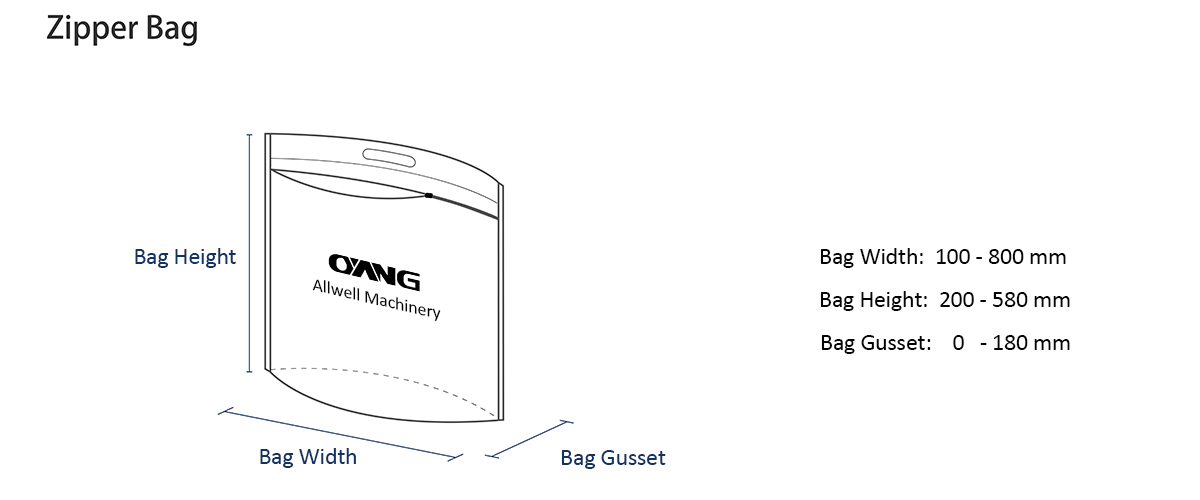 Note: if your bag size is out of the standard range, you can choose Individual Solution - see
Space Requirement
General: 45*30*10 m
As a new business, the majority of our customers would choose this solution except M1. Non Woven Fabric Making Machine to start first. Also for the long term, most people would think of M1. Nonwoven Machine according to their actually necessary and monthly bag capacity.
Allwell team would supply you the special space after confirm your final machine item.
Cost Analysis
Allwell Sales Team would give you a more clear analysis according to your requirement after we build a favorable communication. As different country, the cost of electric and water, labor and manage cost are total different. We would initially provide one general local date from our large customer group to give you more confidence about this investment.
Of course, we also provide the cost calculation of bag. Bag type, Material amount, Material wastage, Material price, Gramme , Printing cost, Lamination cost, Labor and electric, Profit rate, etc.