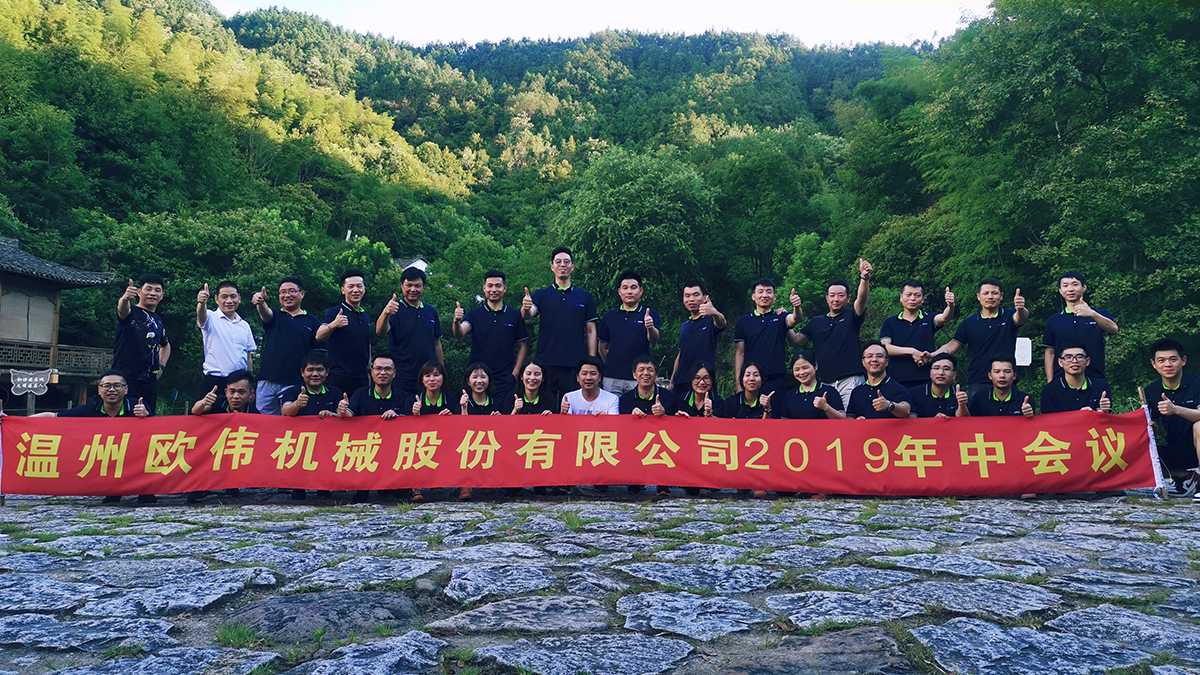 2019.08.03-04 Allwell Semi-annual Meeting
Allwell Machinery started two days semi-annual meeting and outdoor activities of Allwell middle & senior management team and sales team in Lishui city, Zhejiang province.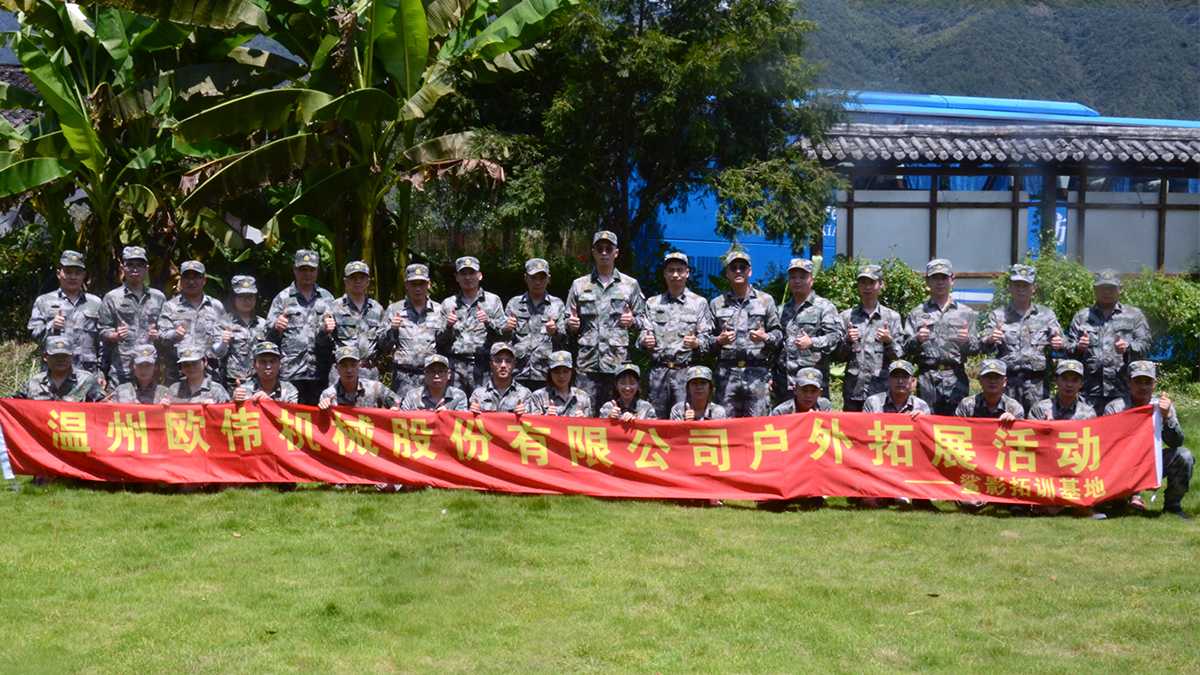 3rd, August, in order to refine our team executive force and cohesion force, we held a team training in camouflage uniforms. We are doing with 100% energy, believe we can doing better and willing to contribute ourselves for the team. Everybody immediately feel the important of team honor.
We divide to two teams with one captain and alternate captain. We start to named our teams' name. How tacit is it that two team named same - "eagle team" at the same time.
There are the team show:


Eagle team VS Eagle team
Afternoon, midsummer heat is closing over the place. There is nothing more relaxing than been knead from our team numbers before the hard training.
We closed our eyes to enjoy it with pleasure. And waiting the heavy training at the next second.

Fighting, Allwell People!

Activity One -Team Honor
When you sign your name in the team flag, you should understand. The war is for the team not for self. Team honor would higher than anything.
We move by the side and creep forward in the team cheer.

Activity Two - Trust
-"Dear comrades, are you ready?"
-"Dear comrades, don't worry, we are ready at all times~"
Complete in trust and reply in faith. Please give your back to your comrades in arms. We are here to pick you.
Activity Three - Defeat High Wall
This is insurmountable assignment to climb over the high wall. 4.2 meter wall , higher than two strong adult male, is almost impossible to complete for individuals.
But Allwell People show our perfect cooperation with team honor and trust, final we successful finish the assignment with less time than coach setting time.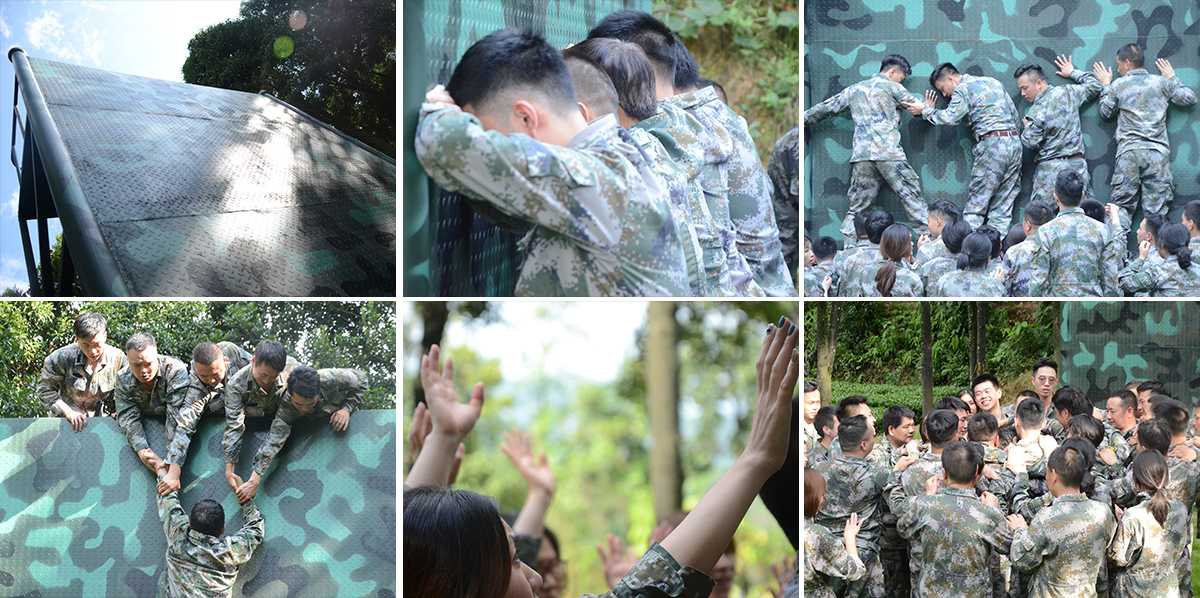 -"Come on, we are here, the bottom to be your strongest base to defeat the wall "
-"Come on, Let us lift you at the middle of wall"
-"Come on, we would absolutely catch your wrist at the top"
-"Come on, not afraid to up the wall, we would life our hand to protect you."
WITH NO WORDS, LOOK IN THE EYES, WE ARE FAMILY!
ALLWELL is a group with same goal, community of destiny. when we focus on one thing together, everything can been done.
We think deeply about the problem and aim in the work after finish this difficult challenge. Something it can't been reached if you are alone. We may make conflict with other colleague cause of emergency under the working. We may afraid to face one target can't been complete in our subconscious. We breakthrough, gain the pleasure after we all across the 4.2m wall.
At night, we have a dinner with full of foods and wines, dance to celebrate everyone's hard work surrounding the bonfire.
4th, August, we start the semi-annual meeting. General Manage Mr. Xiangyou Cao summary the first half year circumstances, and target in next half of the year.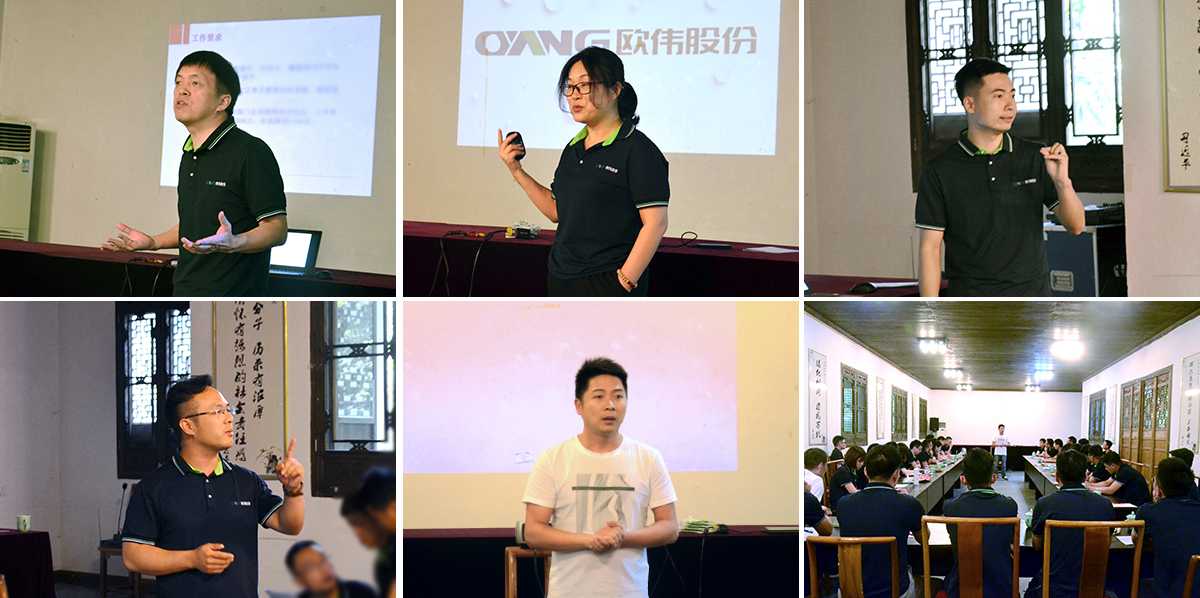 Overseas sales executive Ms. Emy and Domestic sales executive Mr. Xin Huang doing sales report.
Production manage Mr. Zhongxin Xiao doing production report and Chief executive of service & quality Mr. Wenjie Cai doing service report.
Chairman Mr. David Ouyang doing the summary in the meeting.
1. To create career feeling for our work, doing well and get results with energy and enthusiasm.
2. Always pay attention to the industry information, doing more plan and research in advance
3. Let all number become sales, love to learn, not only the products, also others include the technology. Find the win-win cooperation and provide the whole of non woven bag making solution base on customers' angle and point of views.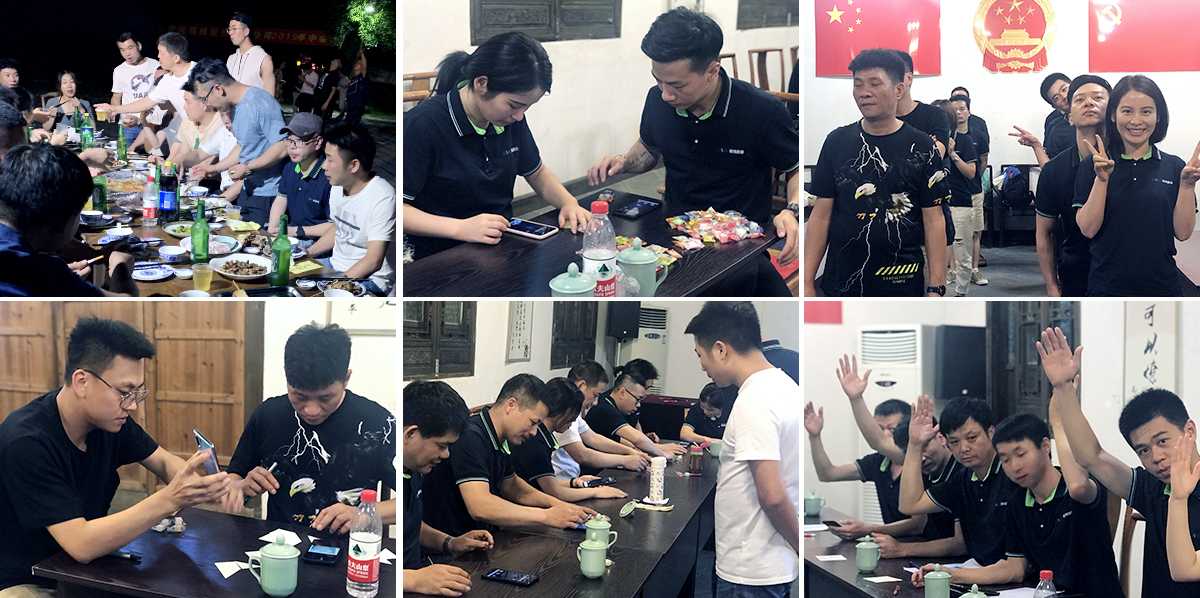 In the afternoon, we held department meeting separately, QC meeting, Sales meeting, SEO meeting. During meeting time, we learning the importance of finance, also the team work and altruism under a series of teams games.
Allwell group would doing better in the next half a year. Work with heart, to succeed customer in the non woven bag making industry.