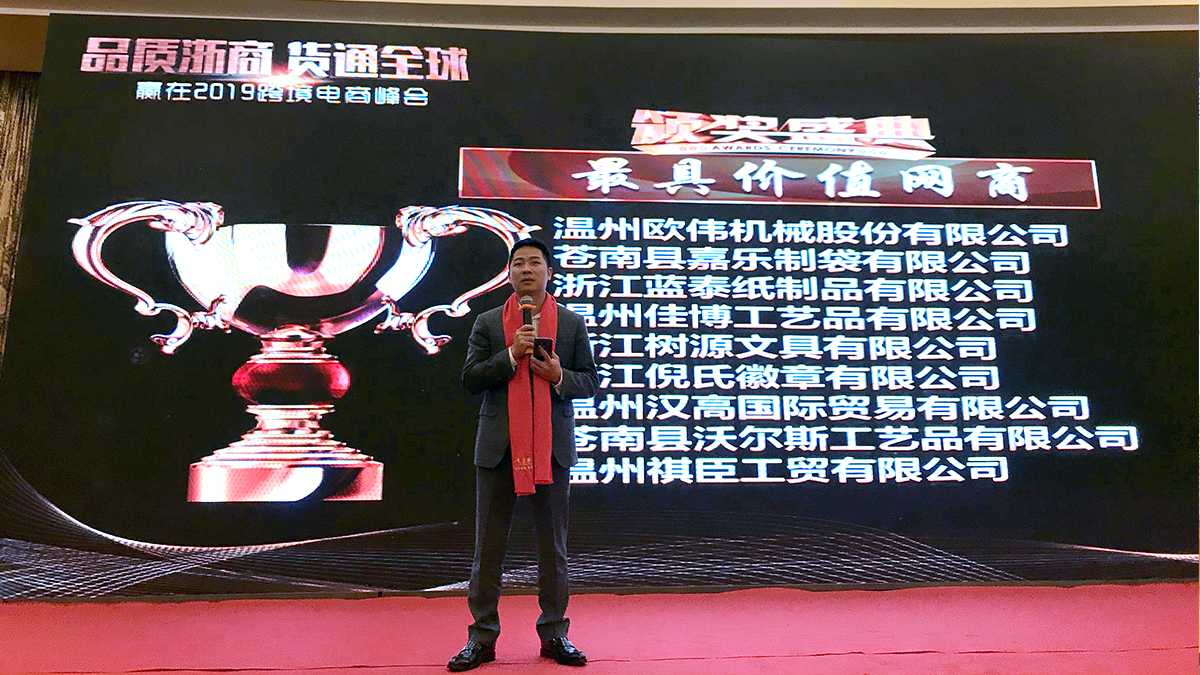 Alibaba Group Wenzhou branch organized Quality of Zhejiang Supplier activity on Pingyang County, Wenzhou City on Dec, 20th. More than 220 suppliers enjoy this activity.
Allwell Machinery was awarded one of The Most Valuable Network Suppliers on Alibaba.com.

Non woven, as a new and eco friendly material which can take place of plastic bag, would have a bigger market abroad. For different goods, bag shall have enough room to contain the goods and strong enough to carry. Compare with plastic bag, the soft handle of non woven bag let hands more comfortable. Compare with paper bag, you don't need worry the good would drop down from the bottom and handle been broken after many time using.

2018, we provide our personal non woven bag making solution to the customer all over the world who is new to start as a small business or already in package industry. According to the present bag type and capacity on the your market, we suggest the more fit one for your reference.
How to earn more with our machine? The real difference is in thought. To live a rich life, one must have a rich mind. With rich ideas, you can stay away from poverty.
1. Market Analysis
Understand the new trend of market, now which bag type is hot and acceptable by people. Where is our market? First, we shall position ourselves what product we provide. Which class are we in?
2. Sales Channel Building
Expand the market and choose the better way to gain more customers, like website, platform, invitation to tender, exhibition, etc.
3. Gain The Orders
Team build for customer reception, business negotiation.
4. Production and Delivery
Management and arrange production plan, keep the material reserve and good delivery on time.
Choosing machine for produce is not the end of our cooperation. Allwell would supply you more support and value.