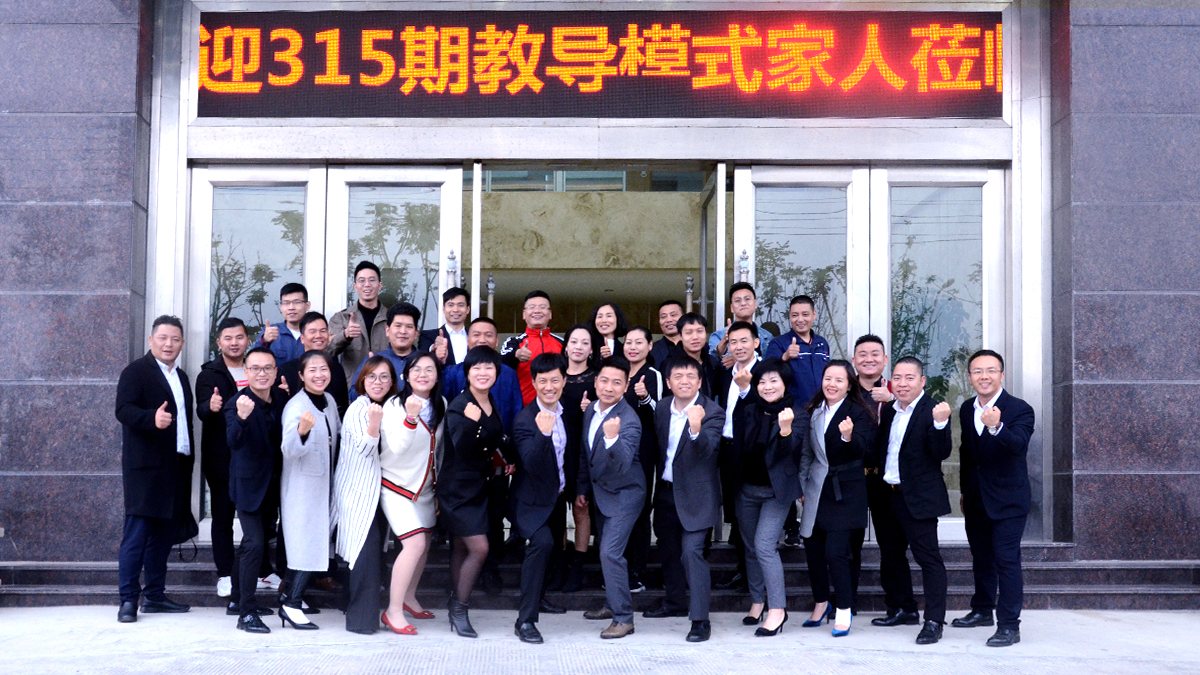 2018-11-13 Welcome 315th teaching mode members to visit Allwell Group
Knowing is weak without believing and experiencing!

Allwell Group's top managers finished four days study - "teaching mode" during 1st to 4th, Nov, 2018. Discussed the meaning of heart, thinking, activity together. How to have an influence with our big family to achieve the company mission together.

The members of teaching mode came to visit Allwell Group. And communicated the next step plan. During this visit, members understand how allwell keep grow up at a high speed in non woven bag making equipment industry. We also confirmed the general teaching team include general eagle king, eagle queen and committee members.

Back from the class of teaching mode, we plan to starting implementation the building of Allwell group model, plan to divide all company members into the six small team and each team elect Eagle king, eagle queen and committee members. Let each members take part in the team, improve the sense of group honor and become more cohesive team.